About
INTERiNCLUSION is a non-profit multi-layered educational initiative celebrating the convergence between contemporary arts and sciences and timeless Jewish wisdom.
INTERiNCLUSION's goal is to educate, inspire and engage an ever growing, highly energized, interactive online community.
Executive Team
Rabbi Asher Crispe, Executive Director of INTERiNCLUSION
Asher is a highly knowledgeable technology expert and futurist as well as a media aficionado with a thorough and intimate knowledge of emerging developments in science and the digital universe.
With over 20 years of experience as an educator, he regularly travels the world as a speaker/lecturer teaching in Jewish centers and academic institutions. He specializes in illuminating the arts and sciences through the lens of the Torah. His lectures have focused on: music, film, art, architecture, gender theory, psychology, education, economics, regenerative medicine and physics.
He has worked with Rabbi Ginsburgh on numerous books while serving as the Educational Director of the Gal Einai Institute in Israel. He has also served as a consultant for financial, medical and technological projects all relating to future trends. Asher co-founded INTERiNCLUSION with Rabbi Yitzchak Ginsburgh in the spring of 2010.
Sara Esther Crispe, Co-Director of INTERiNCLUSION
Sara Esther is a world-renowned motivational speaker focusing on interpersonal relationships. She was the Director of Communications for the Chabad on the Campus International Foundation and prior to that she was the creator and editor of TheJewishWoman.org, a project of Chabad.org, where her weekly blog, Musing for Meaning, was followed by thousands.  She has also served as a consultant for two documentaries with the Oprah Winfrey Network dealing with the Jewish perspective on dating and marriage and is a contributor to the Huffington Post. She lives with her husband, Rabbi Asher Crispe and four children in Danby, Vermont.
Rabbi Psachyah Lichtenstein, Creative Director of INTERiNCLUSION
Psachyah is an artist, designer, teacher, and thinker. His process involves curiosity, play, and the fine art of the unexpected. He has worked with Coca-Cola, UPS, HP, Agilent Technologies, AT&T, and Accenture. Psachyah is interested in the intersection between technology, ecology, and the human spirit. Born in New York City, Psachyah studied design at Pratt and Jewish studies at Rabbinical College of America. He lives in Pittsburgh with his family, where he is an avid gardner.
Advisory Board:
Rabbi Yitzchak Ginsburgh, Founder, Gal Einai
Rabbi Ginsburgh is one of the foremost expositors of Jewish Mysticism and Chassidut in our time. The author of over 90 books in both English and Hebrew, he is a prolific writer and teacher, currently producing enough material for a full-length book each month.
Rabbi Ginsburgh's familiarity with mathematics, science, philosophy, psychology and music has enabled him to relate the ancient wisdom of the Torah to many currents trends in academic thought and artistic activity. His work is not only integrative in its nature, it is also seminal, providing both the religious and academic communities with tools and ideas that are timely, relevant and yet timeless. Every class or lecture that he delivers is a tour-de- force of powerful insight, intellect, and endless creativity.
Marc Erlbaum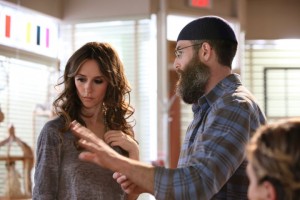 Marc Erlbaum is the founder of Nationlight Productions, a film and television production company focused on creating inspiring, meaningful content for mainstream audiences of all backgrounds and affiliations. He wrote and directed the company's first feature film, Café featuring Jennifer Love Hewitt, Jamie Kennedy, and Alexa Vega.
Additionally, Erlbaum is the founder of The Jewish Relief Agency, the largest food assistance provider to the Jewish community in the Greater Philadelphia region. JRA has created a community of volunteerism joining together 7,000 people from throughout the community.
Andre Frankel
Andre Frankel is a successful financier who resides in Sao Paulo, Brazil as he expands his new real estate investment company and assists in structuring complex investments with a former Brazilian Central Bank monetary policy director. Prior to beginning his own company, he worked as an investment advisor with UBS International and as a private banker with Safra National Bank of New York.
Tamir Goodman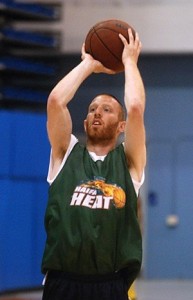 Tamir Goodman, dubbed the "Jewish Jordan," played professional basketball both in the United States and Israel until his retirement in 2009. Today, he is a member of the Maccabi Haifa Heat Professional Basketball Club of the Israeli Premier League and is emerging as one of the most dynamic and inspirational voices addressing the challenges of Jewish identity.
Goodman also runs the Tamir Goodman Athletic Leadership Basketball Camp (TGALBC) whose purpose is to bring together talented Jewish and African American players from around the country to strengthen the relationship between the two communities as well as develop their abilities as players. In addition, he works for Haifa Hoops For Kids, a non-profit organization that aids special needs and Israeli children affected by rockets that have been launched at the city of Sderot.
Matisyahu Miller
Matisyahu is a Grammy-nominated artist with two Gold albums whose music spans the genres of reggae, hip hop and beatboxing. Matisyahu rose to fame as a Hasidic musician whose talent reached fans across the world and all cultures who were moved by his deep lyrics and devotion to his Jewish heritage. Since 2004, he has released three studio albums, two live albums, two remix CD's and one DVD featuring a live concert. Through his career, Matisyahu has worked with Bill Laswell and reggae producers Sly & Robbie and his record label is with Sony Records.
Through proudly displaying his Judaism and singing openly about the beauty of his heritage, Matisyahu has inspired hundreds of thousands of Jewish youth and has redefined Jewish music.
Dmitriy Salita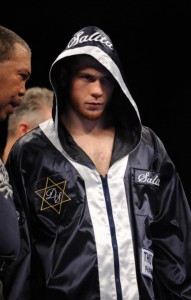 Dmitriy Salita, known as the "Star of David," is a professional boxer who is a contender for the world welterweight championship. Born in the Ukraine and raised in Brooklyn, Dmitriy began his boxing career as a young boy in Brooklyn's Starret City Boxing Club. As an amateur Dmitriy won the U.S. nationals and the Golden Gloves. He later turned pro compiling a 30-1 record capturing the NABA, WBA, and IBF international titles.
For Dmitriy, boxing is not just a sport but an expression of his Judaism. "Everybody is supposed to be doing different things. In Judaism it's great and encouraged for people to find high spirituality through various talents and mechanisms." And his passion extends outside the ring in the promotion of Jewish education which was the impetus behind the creation of the Ezra USA Dmitriy Salita Youth Center, a leadership youth center for Russian-Jewish young adults.
Craig Snider
Craig Snider, Executive Director of the Ed Snider Foundation, is a senior management professional with more than 20 years experience in marketing, sales, and business development.  With experience across a diverse range of businesses, he has achieved demonstrable success in the real estate, retail, and the entertainment industries.
He recently created the Philadelphia Freedom Center, an east coast operation for David Horowitz's Freedom Center based in LA, for which he serves as Director. Among the objectives of the new center is to eliminate political indoctrination from higher education in Pennsylvania by promoting the Student's Bill of Rights as an indispensable part of Academic Freedom. Craig is also a member of the Dean's Advisory Council at the University of Pennsylvania's School of Policy Practice and Research.