Donate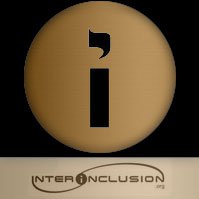 Our goal at INTERiNCLUSION is to provide an interactive site that stimulates the mind while revolutionizing the way we view the world around us and our role within it. We are looking for you to partner with us in making this vision a reality and creating a space unlike any other. We want your input, your writing, your suggestions, your reactions and your help.
We can't do this without you.
Please consider donating to INTERiNCLUSION to help create the site you are looking for. Nothing is too small nor is any amount too great!  Thank you in advance for your contribution and thank you for joining the INTERiNCLUSION team!
You can make your secure donation through PayPal (INTERiNCLUSION is a project of The Institute for Jewish Thought and Culture which is how you will be receipted) and you will immediately receive your tax-deductible receipt as we are a non-profit 501 (c) (3) charitable organization.