By Asher Crispe: October 5, 2014: Category News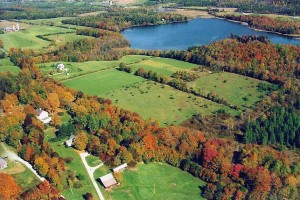 The Interinclusion Retreat Center will create a haven for experiential Jewish learning where meaning and education will be intertwined through painting, writing, boating, hiking, farming, skiing, maple syrup making and more. Nestled in the beauty of the Green Mountains and yet less than half an hour from the Manchester Outlet Center and skiing at Stratton, Okemo, Bromley, and Killington, the location is ideal for proximity to all Vermont activities and yet a simultaneous escape to peace, quiet and beauty.
Phase 1 of the project is for Rabbi Asher and Sara Esther Crispe to relocate to the area of Danby and move into a property on just over 9 acres of land. During this phase programming for the retreat will be held on the retreat property with housing at beautiful local inns in the historic towns of Danby, Dorset or Manchester. The property is currently under contract with a closing date in December, 2014.
Phase 2 will be to build housing on the retreat property for participants to stay. There is currently the potential to construct a 10,000 square foot structure on the property that would accommodate lodging, dining space, and workshops.
As we work our way to becoming fully self-sustainable, we have achieved to date through our various projects a level of 60% self-sustainability independent of fund-raising. Our intention is to use the Retreat Center as a vehicle to further our self-sustainability, raising its level to 75-80% within the next two years and ideally to 100% within five years.
Please help support this project with your tax-deductible donation (www.interinclusion/donate). Thank you in advance for your support!
Interinclusion Retreat Center in Vermont

,